People are getting much more imaginative when coercing people to link to them. First we get Acephalous garnering plugs by the bucketloads in the name of science (I'm just hoping that he's done a control experiment he hasn't told anybody about), now Transient Reporter is not only begging for comments but getting other suckers to do it too.

Clearly, I need to up my game. I was going to get attention by threatening this sweet little fellow with an ugly demise:



But everyone knows that for the big boys, chordates are so last phylum. So I went down to the waterfront* this morning and took another hostage: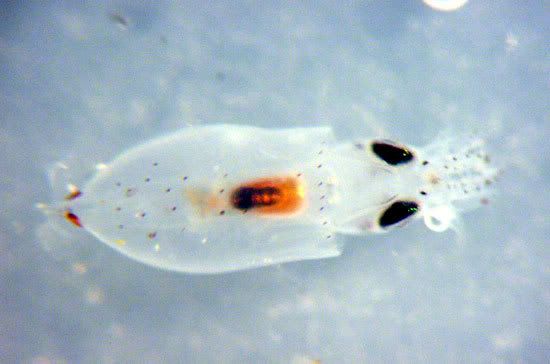 I'm not asking for much in return for letting the little guy to swim free, am I?

Mmmm… kraken crackling….

*look, I know the Solent is thoroughly scoured of all interesting animal life, but bear with me, hey?